| Japanese | English |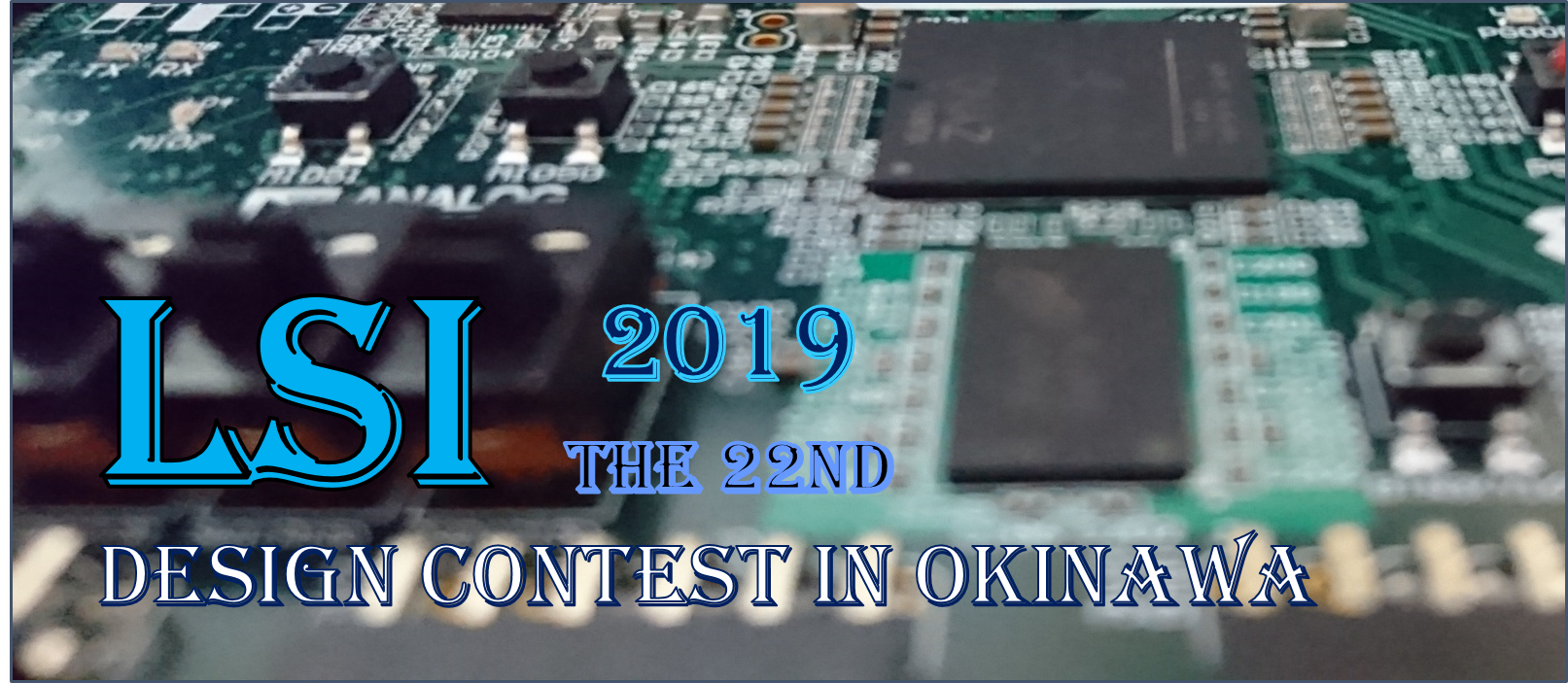 Introduction
LSI Design Contest in Okinawa, which has been conducted as part of the lesson of the University of the Ryukyus Faculty of Engineering initially, will celebrate the 22th at the earliest in 2019. In the meantime, participation from universities and technical colleges in the country not only increased, participation from foreign universities in Korea, Indonesia, and Vietnam also increased steadily in Asia, making it an international Design Contest, which is also more than 100 cases of applicants now
Well, LSI Design Contest in Okinawa this year come back with a new design challenge which is "Deep Learning".
In LSI Design Contest in Okinawa, we have presented the award of Electronics, Information and Communication Engineers of (Technical Committee on Smart Info-Media System) to the excellent design team from 2008. We expect applicants to design more unique to win this prize. Please try to challenge energetically!
Winners are invited to a conference in Okinawa, and we are planning to give original T-shirt to all participants.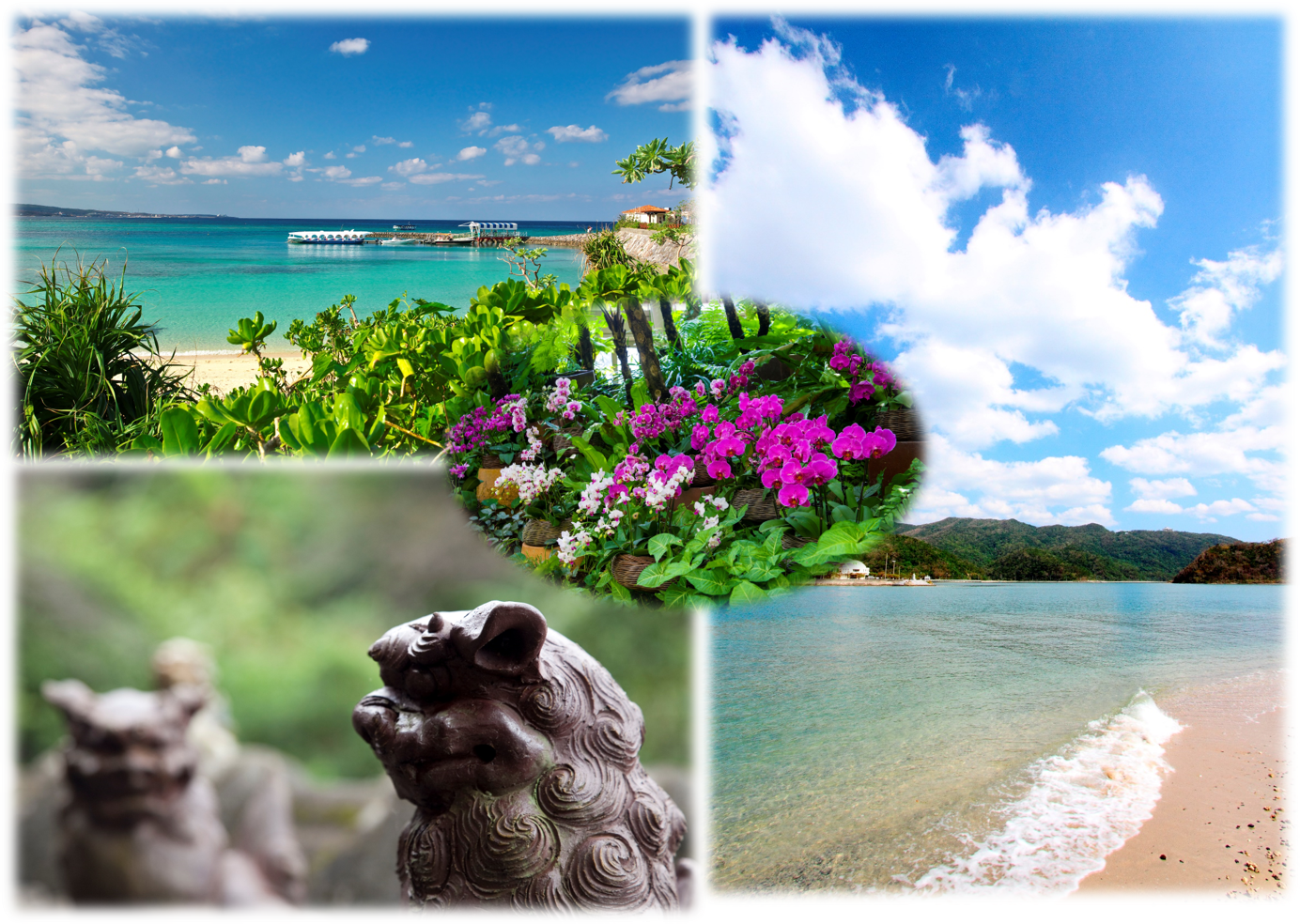 © AC
ENJOY HDL! Let's meet in Okinawa・・
Guidelines for applicants
Design challenge :"Deep Learning(Backpropagation)"
【Changes 】
Who can join : the team of 1-3 University or college students.
The final report deadline : Thursday, 31st January, 2019
Any Q&A: support@LSI-contest.com
About Presentation
Contest Starting Time: Friday,8th Mar,2019, 13:00
Presentation 10-min, Q&A:5-min
Prepare ppt file less than 10-slide.
Suggestion from judges
We try to evaluate not only the speed and the area, but also your idea ,originality, uniqueness. But be sure to remember that we are not perfect, please make a good presentation to appeal us.
We definitely take your school grade into account.
We like fun ideas. Please do something different from others.
Access
Place : 50th Anniversary Memorial Hall Department of Computer Science, University of the Ryukyus
Address : Chihaya1,Nishihara City,Okinawa 903-0213,Japan
LSI Contest Executive Committee
Contest General Chair
Prof. Hiroshi Ochi
Kyushu Institute of Technology, Japan
E-mail: Ochi@cse.kyutech.ac.jp Tel: +81-0948-29-7692
Contest Judge Member Chair
Prof. Kazuhisa Wada
University of the Ryukyus, Japan
Committee Member
Masayuki Kurosaki, Kyushu Institute of Technology, Japan
Wahyul Shafei Amien, University of Diponegoro, Indonesia
Executive Committee: LSI Design Contest Committee, Okinawa Prefecture
Partner Organization: University of the Ryukyus, Kyushu Institute of Technology
Sponsor: Synopsys, Electronic Device Industry News, Gigafirm,
Analog Devices, Inc., Industry Association of Okinawa
Technical Committee on Smart Info-media System(SIS),Eiginnering Sciences
Society(ESS),IEICE
Supporting Organization: Okinawa National College of Technology, CQ Publishing Co.,Ltd.,
Kyusyu Polytechnic College,Okinawa Polytechnic College.
Copyright (C) 2018-2019 LSI Design Contest. All Rights Reserved.